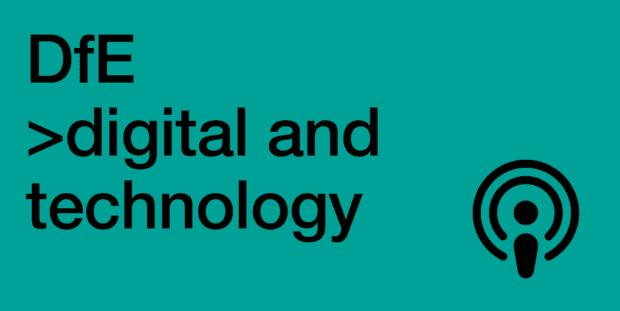 Here is our fifth episode of the 'Think digital, act human' podcast series, which shines a light on the stories of the people behind our digital and technology projects.
In this pod our host, Adaobi Ifeachor, gets to know Rachel Hope. Rachel led the team that sourced, bought and distributed over 1.35 million laptops and tablets to disadvantaged children and young people who had to take classes remotely during the coronavirus lockdowns. What the 'Get help with technology' team achieved was certainly no mean feat.
Here, in the true spirit of working in the open, Rachel gives us an insight into the sheer scale of what was involved - from competing with other countries for computing hardware to negotiating with the airlines and couriers that delivered the tech.
Our second guest, Shafiqa Gunton, gives a sneak peek at what's next for the 'Get help with technology' brand. And, if you too would like a career in programme delivery management, Shaf has some valuable advice.
Listen and let us know what you think.
If you prefer, fast forward to:
01:35 Rachel explaining how quickly the Get help with technology team was set up as national lockdown began
10:44 the 4 different parts of the service: laptops, data and routers, digital platforms, and training for schools
15:10 bringing policy teams and delivery teams together to get better results
22:03 the experts in the multi-disciplinary teams
25:15 Rachel trailblazing the DfE service ownership model
25:59 Rachel's nomination as one of the world's 50 most influential people navigating disruption
34:00 Shaf Gunton on the next steps for Get help with technology, and creating a 'family' of services
Read the podcast transcript and subscribe to future DfE Digital and Technology podcasts on Podbean.
Follow DfE Digital and Technology, Adaobi Ifeachor, Rachel Hope and Shaf Gunton on Twitter.