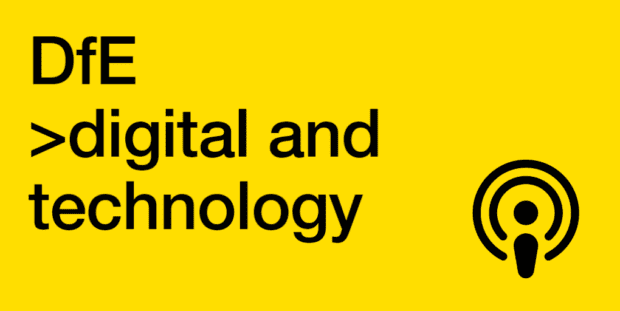 Here is the fourth episode of our 'Think digital, act human' podcast series.
In this episode our host, Adaobi Ifeachor, gets to know Jack Collier, Head of Digital for School Services in Manchester.
Last summer, we knew we'd be returning to offices in autumn.  We could have chosen to wait and see how coming back into the office panned out. But instead, Jack led a small team to look at how we could hold onto some of the benefits of remote working.
Most importantly, user-centred design was at the heart of this piece of work. Listen to find out more and let us know what you think.
If you're short on time, you can fast forward to:
01:00 Jack introducing himself
02:59 what are 'future ways of working'?
07:57 what will the office space look like for Digital and Technology?
12:30 collaborative spaces in the future
18:16 how we'll measure this piece of work
20:29 diversity and inclusion
22:55 culture in hybrid working spaces
Read the podcast transcript and subscribe to future DfE Digital and Technology podcasts on Podbean.
Follow DfE Digital and Technology, Adaobi Ifeachor and Jack Collier on Twitter.