https://dfedigital.blog.gov.uk/benefits/
The benefits of working in DfE Digital and Technology
This page was last updated on 6 September.
In DfE we have over 7,500 employees. We all play a vital part in providing world-class education, training, and care for everyone – whatever their background.
If we value and invest in our employees they are more likely to stay and do an excellent job. Here's a list of some of the things we offer to staff who join DfE Digital.
Employee well-being
Work can have a positive impact on our health and wellbeing. And a healthy and motivated workforce is paramount.
These are some of the services employees can access for support if they need.
24 hour support, 7 days a week
A confidential support service giving advice and counselling.
Workplace adjustments
We make adjustments to remove or reduce the effect of an employee's disability so they can do their job to the best of their ability. Adjustments range from an accessible car parking space close to the office entrance to a particular type of office chair.
Diversity networks and groups
These groups work across DfE to educate and engage people at all levels on equality, diversity and inclusion.
Fair treatment ambassadors
Trained volunteers promote and foster a working environment in which everyone is treated fairly and equally.
Several ways to raise a concern
We take bullying, harassment and discrimination very seriously. If you have a concern, you will always be supported to find the help you need.
Mental health first aiders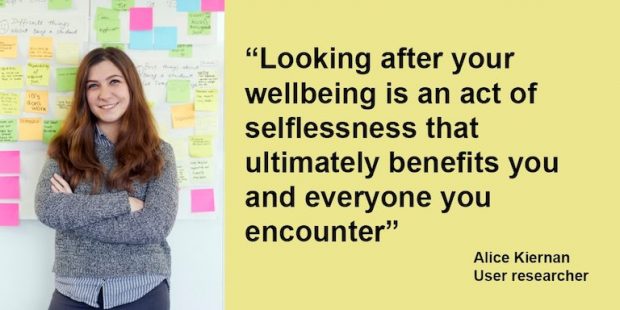 These trained colleagues work across the DfE giving support and guidance to staff experiencing mental health problems.
Work life balance
DfE believes in creating a healthy balance between work and home life.
Flexi-time
You can vary your hours around personal preferences and commitments.
Generous holiday allowance
We offer 25 days annual leave, increasing to 30 days after 5 years of service. We also offer 8 public holidays, as well as 1 day for the King's birthday.
Alternative working patterns
As well as full time working we offer part-time, job sharing, compressed hours and remote working.
Different types of leave
We offer many different types of paid leave which include:
1 day off for The King's birthday
25 to 30 days of annual leave (more for long service)
adoption, surrogacy, and foster care leave
special leave for caring responsibilities, career breaks, and sporting activities
study leave for apprenticeships or degrees
3 days for volunteering
Maternity, adoption or shared parental leave
DfE offers maternity leave and parents can take shared parental leave if they wish.
There is also statutory paternity leave for fathers.
Recognition and reward
Recognising people for their work, commitment and effort can be motivational and encourage them to perform to their full potential. We therefore have different ways in which we thank our employees. These include:
awards for people when they've done a really great piece of work
awards for people who consistently perform very well throughout the year
the Civil Service awards for individuals and teams who exemplify the Civil Service values of excellence, teamwork and innovation
Learning and development opportunities

Career development and training
DfE offers a wide range of development and career opportunities to develop and grow its people. Learning and talent teams make sure people's career and personal development aligns to the departments' aims and priorities.
Professional training and development
We support staff who want to study for a professional qualification by offering funding and study leave.
Secondment opportunities
There are secondment and loan opportunities for people to work in another DfE team, in a different part of government or even overseas.
Training and development
There's a wide range of courses across the Civil Service and within DfE to support an employee's professional and personal development. We offer 5 days paid leave a year for this type of learning.
Routes into leadership positions
To support potential leaders within the Civil Service we offer places on schemes such as the Future leaders scheme and the Positive action pathway.
Regular feedback
Everyone has, and is encouraged to give, feedback. We have regular reviews of our work and agree and set clear work objectives. There's a strong 360 degree feedback culture.
On site facilities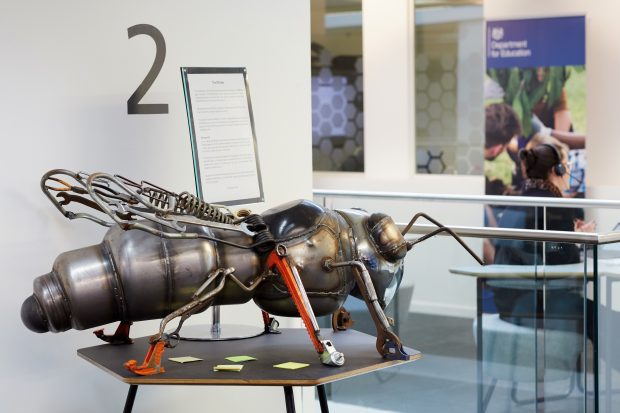 Our digital, data and technology (DDaT) teams are located across many of DfE's 12 sites. The digital service delivery teams tend to be based in Manchester, London, Sheffield and Coventry.
Depending on which site you're based, you may have access to these facilities:
a coffee shop
a restaurant
a convenience shop
a gym
a prayer and meditation room
shower and changing rooms
bike racks
free on-site parking
dedicated learning spaces
a cashpoint
breakout areas
sports clubs
smoking and vaping areas
vending machines
Incentives
Civil Service Sports and Social Club
The membership club for civil servants offers a range of sporting and social activities, plus member discounts and offers.
Members club
By joining Boundless, civil servants and their families can make the most of their free time and save money in the process.
Cycle to work scheme
Through this scheme, civil servants can buy and spread the cost of a new bike (including e-bikes) and cycling equipment worth up to £4,000.
Employee discount scheme
You can get discounts in a wide range of shops including supermarkets and department stores.
Free eye tests and money towards glasses
We pay for your eye tests. If you are prescribed glasses, solely for work, the DfE will reimburse you.
Salary advance policy
If you need, you can request part of your salary in advance to help pay:
for preparation for a religious festival
for a holiday or special leave
a care provider, such as a nursery
Rental deposit scheme
We offer support to employees to meet the cost of a deposit for a privately-rented home.
Charity for civil servants
There is a dedicated charity for people who work in the Civil Service and for those who used to. It offers practical, financial and emotional support.
Season ticket loan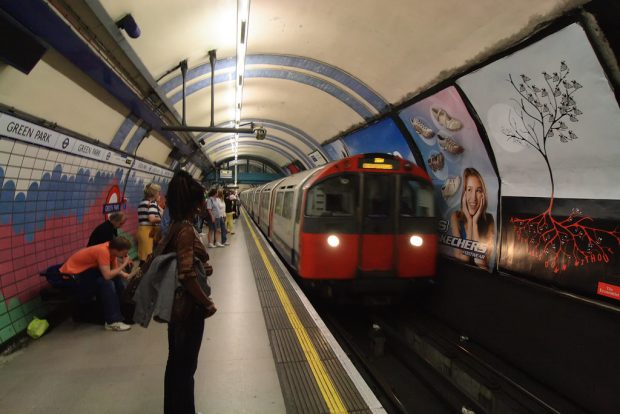 You can apply for a loan to pay for a season ticket for travel between home and work.
Pension scheme
We offer a very competitive, industry-leading pension scheme for new and existing employees. Find out more on the Civil Service Pensions website.
If you want your work to truly count and be genuinely valued, join us.