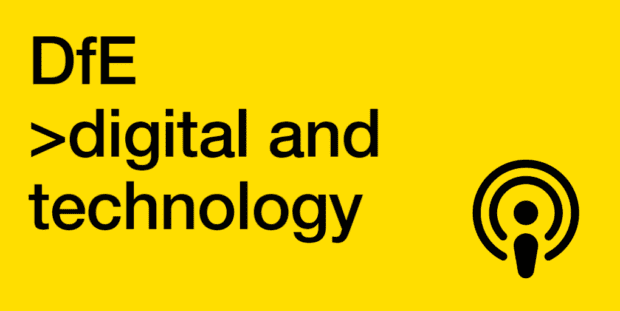 Here is episode 2, of our second series of the 'Think digital, act human' podcast.
In this short episode, we hear from Tom Adams who is our Head of User Research* about the last time he interviewed for a Civil Service role. That role was Lead User Researcher for DfE Digital and Technology.
(* Tom didn't interview for his current Head of User Research post. Instead, he went through a process called 'managed move'. This allows civil servants to move from one role to another at the same grade without going through a formal interview process.)
Tom talks to us about how he prepares for job interviews, how he harnesses his nerves, and how recruitment is different in the public and private sector. So, a great listen if you're thinking about joining the Civil Service.
Let us know what you think.
If you're short on time, fast forward to:
1:06 preparing for an interview
3:35 harnessing your nerves
4:19 Tom's interview rituals
6:51 private sector vs public sector recruitment
8:43 asking questions
You can read a transcript and subscribe to future DfE Digital and Technology podcasts on Podbean.
Follow DfE Digital and Technology , Tom Adams and Adaobi Ifeachor on Twitter.