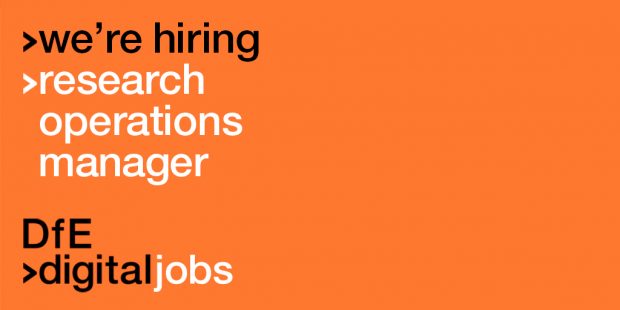 When the coronavirus (COVID-19) lockdown was first announced, most children had to start learning at home. As a department, we needed to understand the challenges this would bring to these children, their parents, the teachers and the school staff supporting them.
This was a huge challenge for the DfE and especially for the user researchers. The work had to be done in much less time (4 days instead of 3 or 4 weeks) while adhering to best practice research methods, and ethical and legal standards.
Coronavirus crystallised the urgency for a research operations team.
The impact of coronavirus on user research
As lockdown began we acted fast. We knew our user research would inform the department's response to coronavirus.
We quickly pulled together six multidisciplinary teams to work alongside policy colleagues. Each team needed two user researchers to start doing research and sharing insights within a few days. And the research for each of these teams had to be thought through and planned. Simultaneously we needed to recruit representative samples of users ethically and with their data privacy intact.
All of these things had to be done in a fraction of the normal time.
In these early days and weeks, our researchers themselves were also adapting to home working and changes in their working methods. It was an intense time and our researchers needed support.
What is research operations?
Research operations (or Research Ops, or ReOps)  is an emerging discipline in digital organisations.
According to the brilliant global ReOps community, it 'provides the roles, tools and processes needed to support researchers.' It lets user researchers focus on being user researchers.
Building a research operations team quickly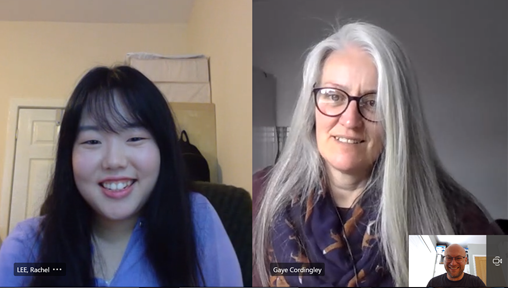 We'd been exploring setting up a research operations function, learning from other government departments with established research operations teams.
DfE Digital's senior leadership understood our need for research operations straight away and made sure we got what (and who) we needed.
Within a week we had a team of 3 people doing research operations to support and steer what was a critical programme of user research.
We achieved a lot in a short period of time
In the 4 months following lockdown we achieved a great deal.
We recruited over 250 users for research sessions. We did this by creating a GDPR compliant sign-up form which got more than 5,000 responses.
We built relationships with charities and various educational networks, to help us access hard-to-reach groups such as teenagers in care, and families without digital devices or broadband.
We set up clear processes and guidelines for all the different ways user researchers can recruit users.
We created a library where we keep all our COVID-19 research insights.
We proved the value of research operations and have since been planning and shaping the future of this team and its role.
Leading research operations in DfE
We want to build on what we've achieved. We did some brilliant things with a borrowed team, no budget, spreadsheets, existing software, and lots of goodwill.
Our aim is to build a wider research database (or 'research panel'), using the right technologies instead of spreadsheets. This research panel will support user researchers all across the department – not just those on coronavirus related projects.
And we'll create a central place for all our research and insight.
We're going to centralise all our templates, and create a single set of guidance, policies and processes for GDPR and ethical research.
And significantly research operations will be integral to all user research, as we continue to build our DfE Digital community.
How to apply
To do all this, we need a forward-thinking team, and somebody with the vision and skills to lead that team.
If you're interested, you can apply here.
To find out more about the role you can contact me.
Because research operations is such a new profession, we expect applicants to come from a range of backgrounds such as user research, service delivery, product management, or operations. Whatever your background, we need someone who is:
passionate about supporting teams to deliver user-centred services
excited to build and lead a team while developing and running a quality service
You will need some experience or awareness of agile digital delivery.
Follow Tom on Twitter
Subscribe to our blog.