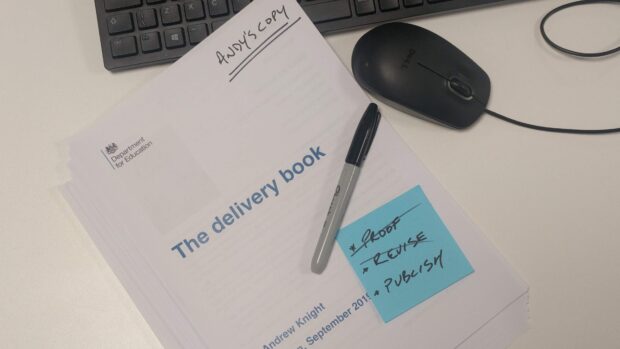 When I wrote about our Delivery Book back in February, it generated a huge amount of interest. I gave out hundreds of copies of the book and you kindly provided feedback on how it could be improved.
All of that thinking has been included in a new and improved version, which you can now download at the bottom of this page.
The Delivery Book provides you with the tools to take an idea and develop it into a policy or service designed around the needs of the people who'll use it.
This is important because people simply don't use services if they're not designed around their needs. By putting them at the heart of your work, it will give you and your organisation more power to change things.
The Delivery Book helps you to:
define the problem
understand users
establish your project
It sets out the operational model we use here in our Lab when we work with policymakers on services at their very earliest stages. It helps us to give education services the best chance of success.
I hope it helps you to deliver better too.