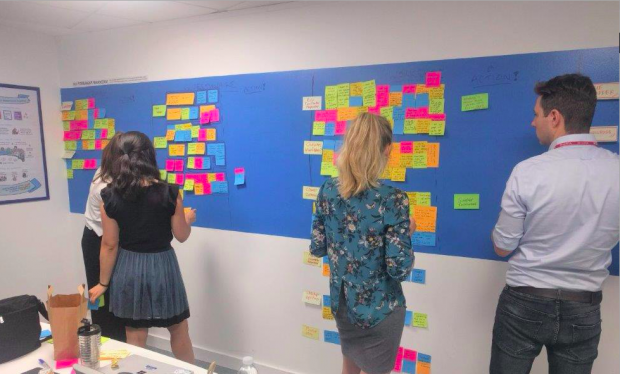 Our Lab - now called the Education Lab - helps to design user-centred policy and services. We work with education policymakers for a short, focused period of time, usually starting at the very early stages of policy and delivery development.
As I mentioned in my recent blog post, we're growing our multidisciplinary team. We are the first team in government to unite social and user researchers, behavioural scientists, business and data analysts, service designers, and policy and delivery experts around significant national challenges.
Our work is diverse and important
We work at the highest level of government on problems affecting millions of people. We help set the direction of travel on things like:
designing what children are taught in the classroom and ensuring that there are brilliant people to teach them
ensuring that we can care for children in need
and helping graduates to get fair access to the best internships
The Department for Education has come a long way in maturing as a user-centred, design-led organisation. We've already gathered a great team of people and we are looking to extend our family. First by growing our central Education Lab. Second by using the Education Lab to train people across the department, building other specialist Labs, like a Universities Lab, as we go.
We're hiring
We are now advertising a range of job opportunities. The positions we're recruiting to are listed below. The closing date for applications is 24th April 2019.
If you would like to find out more about any of these roles or speak to Andy Knight to hear more about what we do then email the Education Lab.

Follow us on Twitter and subscribe here for alerts to this blog.