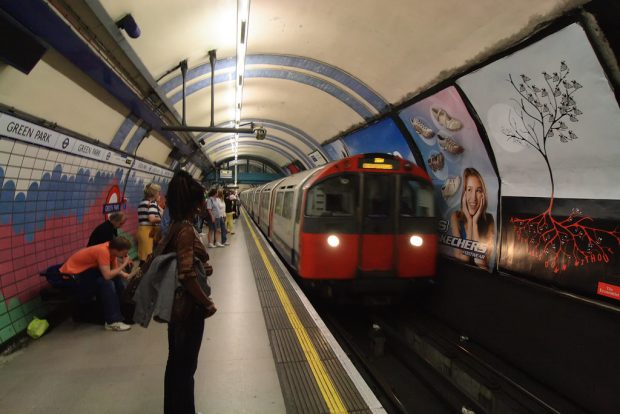 For many people, going to university is associated with leaving home. But changing habits mean more university students are now choosing to stay at home, rather than moving away to study. This group are known as 'commuter students'.
One of the interesting things about this group -  students who blend their university experience with their existing life -  is they tend to do less well than those who take the traditional route of moving away from the family home.
The students who stay at home tend to be from backgrounds that don't often go to university so it is important to make their experience as positive as possible, and for us to understand what exactly are the determining factors on their success - perceived or real.
We think all students should have a brilliant university experience, no matter where they choose to live. We're concerned that commuter students are getting poor value for money and poor outcomes.
Our team in the DfE Lab was asked to find out more about this to see if we could help policymakers improve commuter students' experiences.
The research and findings
During our 8 week project, we worked with commuter students to find out about their motivations and expectations when they made their choice about going to university and about their experience while they were there.
The decision making and experience of students varies hugely so it's important that we think of students as individuals with different needs. We found 3 issues.
Commuter students often have different priorities
Students who live at home often value different things from those who choose to move to university.  Some of the students we spoke to were financially self-reliant or lived independently.  Some had responsibilities towards others such as having children or caring for relatives.  This meant that study wasn't the number one thing they had to worry about.
Students need more information before making a choice 
University courses are a big investment for students because they are expensive and take time and energy, so students need to be well-informed about which university or course to pick. But they told us they didn't have much to go on. They had to make decisions based on the information they could find. This information often focuses on a university's reputation and how valuable living away from home can be. But for the commuter students who we spoke to, they explained that they couldn't always foresee how the wider experience of university life would benefit their day-to-day lives. Neither did they grasp just how hard it would be to balance their university studies with their daily lives and commitments.
Commuter students can't take advantage of extra curricular activities 
The daily experience for students who commute is really tough.  They are often juggling their family life, paid work, and long and difficult commutes with their studies.  This means they don't prioritise extra curricular activities. Those extra curricular activities can really enrich a student's life, help them make decisions about their future and even help them get a better degree.  So those students are really missing out.
Re-shaping our offer to commuter students
We all should update our understanding of what students need from a university experience and help them make better choices. Our top level recommendations to policymakers were to:
recognise the differences between students, what motivates them and how they lead their lives, and create opportunities that respect and celebrate those differences
give students better information about the choices they make. That information needs to be meaningful and accessible to all students, regardless of their background
reimagine what a good university experience looks like today and in the future
For further information please get in touch with Helen Snowden.