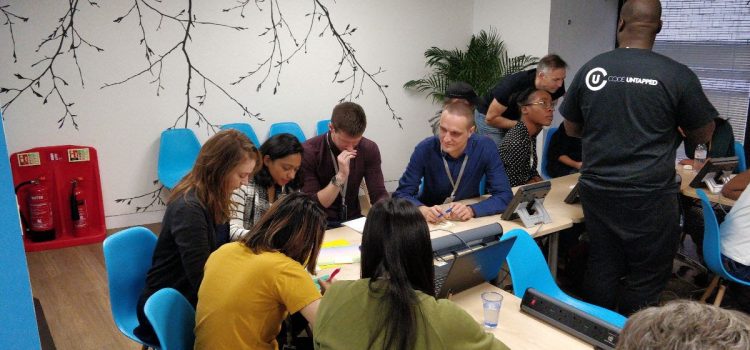 We ran a creative and diverse hackathon with CodeUntapped
We teamed up with CodeUntapped to run a fantastic hackathon. Our hackers were challenged to explore ways to improve one of our live services. Karen Ferdinand kicked off the event and here she blogs about the winners, the solutions and what happened next.
Copy and paste this URL into your WordPress site to embed
Copy and paste this code into your site to embed
Related content and links
We're hiring
Come and help us support our users - DfE Digital is hiring. We're looking for people to help us build excellent user-centred services.
Making DfE Digital more equitable
We want everyone to bring their whole self to work, where honesty, challenge and innovation are encouraged and valued.
The benefits of working in DfE Digital and Technology
If we value and invest in our employees they are more likely to stay and do an excellent job. Here's a list of some of the things we offer to staff who join DfE Digital and Technology.
About DfE Digital and Technology
A blog about how we're transforming the whole organisation and building digital capabilities and services at the Department for Education.