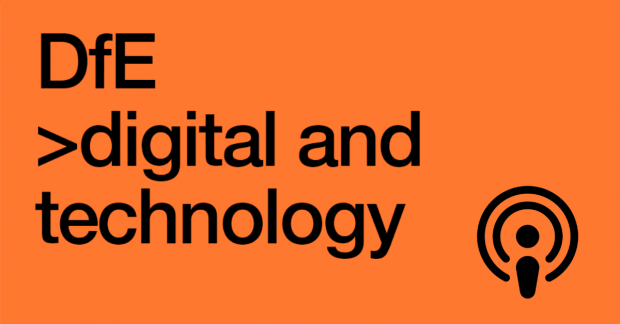 We're big fans of how the team at the Government Digital Service brings its work to life through podcasts. These days listening can be more enjoyable than reading on screen.
Lots of people apply to work with us because they like what they read on this blog, but in the last year people have been less focused on blogging – totally understandable given the critical nature of our work.
With that in mind, we're piloting a short series of podcasts – 'Think digital, act human' – to shine a light on the people stories behind our digital and technology projects.
Here, product manager Adaobi Ifeachor meets our chief digital technology officer Emma Stace, to reflect on quite a year, discuss topical issues and look forward to what's next for DfE Digital and Technology.
Have a listen and tell us what you think – we've not done this before and we're getting used to things like volume levels. We'll improve as we go.
If you're short on time, fast forward to:
who is Emma Stace and what's shaped her career? 2:37
what exactly is our user centred design lab, and who's involved? 12:20
what is service ownership and why is it a good thing? 13:33
the personal and professional impact of COVID-19 on Emma 22:58
how the last year has changed conversations we have about race 25:52
You can read a transcript and subscribe to future DfE Digital and Technology podcasts on Podbean.
Follow DfE Digital and Technology, Emma Stace and Adaobi Ifeachor on Twitter.